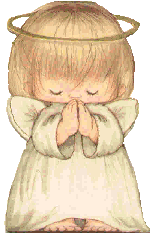 Angels Come In Many Forms.
There Is Yet To Be Two Alike.
They Are seldom Seen,
But Always Felt In Our
Greatest Time Of Need.
Not All Have Wings
Some Seldom Do.
Most Of The Time They Look
Like Me And You.
They Can Make Us Smile
When Things Are Bad.
Angels Have A Special Way
To Make Our Hearts Feel Glad.
Angels Can Even Be
A Pet Sent From Above,
To Keep Us Company And
Fill A Void In Our Heart
With Love.
The Most Popular Type Of
Angels I Have Found Were
Friend's I Have Made
During Times Of Despair.
Some How And Some Way
They Are Always There.
Thank God I Have An
Angel Of A Friend Like You
Poem Written By: Melissa Holden


Send Angels To All Your Friends.
Reminding Them That They Are Always Being Watched Over.
Click here to send this page to a friend!
Click Here To Vote For Us On The World's Top Greetings