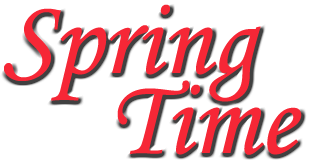 I'm Wishing You
A Bright And Colorful Spring,
A Season With Lots Of
Flowers And Butterflies
To Inspire Beautiful Dreams.
May Each Day Be Sunny,
With Only A Bit Of Rain,
And If Spring Showers Arrive,
May Rainbows Follow
To Make Your Days
Sparkle.




If Image Does Not Appear Click Here
Have A Great Spring!