Best Friends










Over The Years You've Always Been There,
You've Helped Me When No One Else Cared.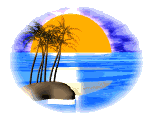 Through All The Things That Have Gone Wrong
Our Friendship Has Grown Ever So Strong.





You've Always Cared Through All The Tears,
And All The Laughter Throughout The Years.

We've Been Through Good Times
And We've Been Through Sad,
But We Got Through It No Matter How Bad.

You Gave Me Hope When I Thought There Was None,
We've Stayed Friends And Had Lots Of Fun.



If I Could Go Back And Live My Life Again,
Some Things Might Change..
But You'd Always Be My Best Friend.
Ami P. Butler
(C) 1998
Best Friends Forever!