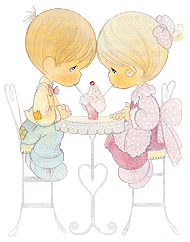 I wake, work, eat, sleep, and dream you.
This emotional journey before us -
almost too much to bear sometimes.
Yet, every time I hear the ringing of the phone,
or see your name pop up online,
I know that I am addicted to you.
But it is far more than that,
and please listen very closely.
I am a very reasonable and sane person,
not given to idle whims or fancies,
not taken in any more by false hopes and promises.
Yet, somehow, you are different - very different.
I don't know what happened, or how or why,
but I feel as though I fell out of a cloud,
tumbling down to earth to a sure death -
and at the last possible second,
you caught me in your arms.
Yes, I am addicted to you,
but I know the consequences of addictions,
and, fear not, I will not harm you
or cause you pain in any way.
Of that, I give you my humble word.
I want to breathe you, to feel you,
to taste you, and to hear your soft whispers
against the sensitive nape of my neck -
telling me that you're addicted, too.
- Susan Miller