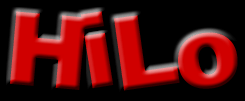 Change your bet if desired with the single and double arrows.
Click OK. Then guess if the next card will be higher or lower.

Get Your FREE AMERICAN FLAG T-SHIRT AND FREE AMERICAN FLAG TO SHOW THE WORLD YOU'RE PROUD TO BE AN AMERICAN.
Most Content Submitted By Visitors and Put Togehter By FunOFun.com.