Christmas Dream

If Picture Or Snow Flakes Don't Appear Click Here

Christmas is not for the young or old,
It's for all those whose love is bold.



The dreams of things that you don't have,
Thoughts of days that seemed so sad.



Times when life has treated us wrong,
And times when you thought you couldn't go on.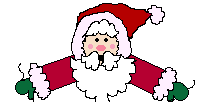 You prevailed and held on to your beliefs,
Somewhat like, a midnight dream.



The angels of love and life came down,
And filled you heart with joyful sounds.



The laughter of others and the glow of a child,
The abundance of love that makes it all worthwhile



The joy of the heart when presents are open,
The gleem in the eye, that can't be spoken.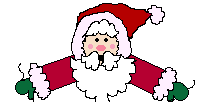 The warmth of the loved ones who are always there,
And the ones who hate it when you live in despair.



Open your heart, your love, and your mind,
Make it your Christmas, and it will be devine.
Merry Christmas